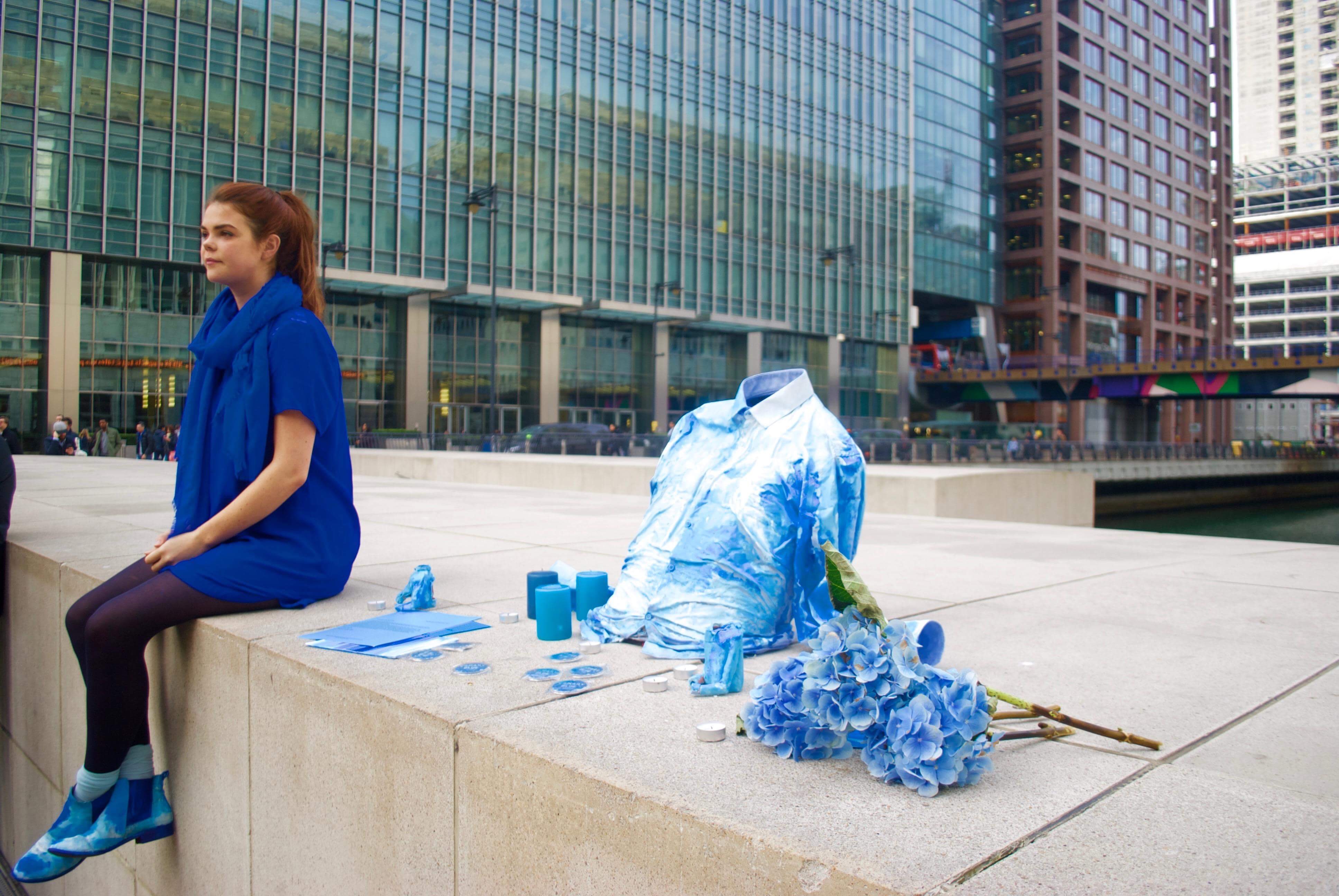 It is said that by wearing a blue shirt you are more likely to be recognised by your boss than a love interest.

While observing Canary Wharf over the duration of a couple of days, three things became very apparent. Firstly, the peculiar number of school kids walking around with surveys for the public to fill out whilst on school trips. Next, the blue shirts that flooded the exits of Canary Wharf station and coffee stands. Finally, the regimented security guards who patrolled every other square foot.

Dressed in blue, love letters were given to blue passers by to highlight the monotonous blue trend. 15 minutes after setting up the shrine, security started circling and all of a sudden the sensation of being 5 years old and in trouble with one of the dinner ladies consumed me.

The blue shirts are a uniform, the school trips are inspirational, the security keep them at bay.